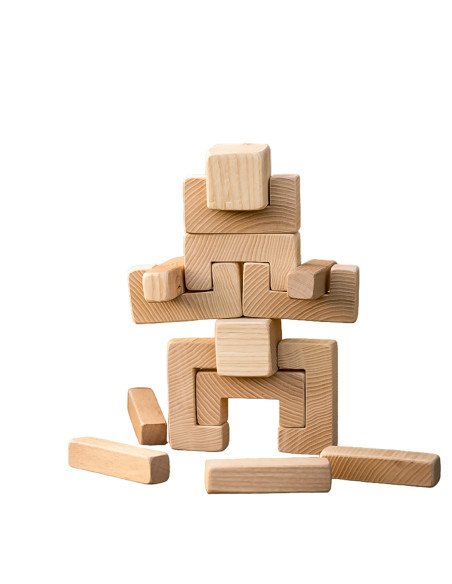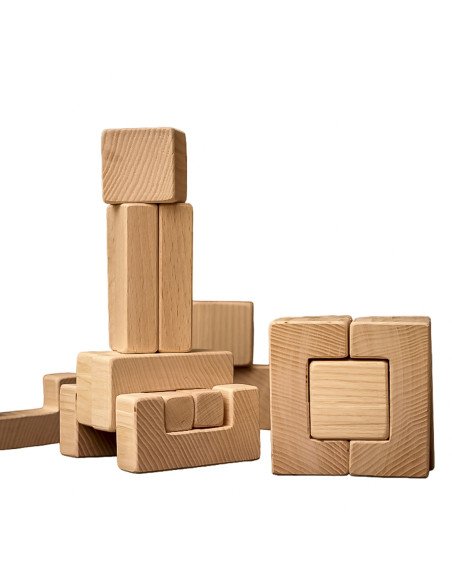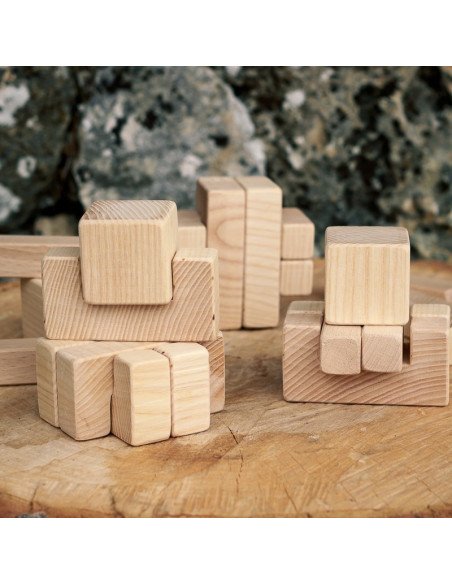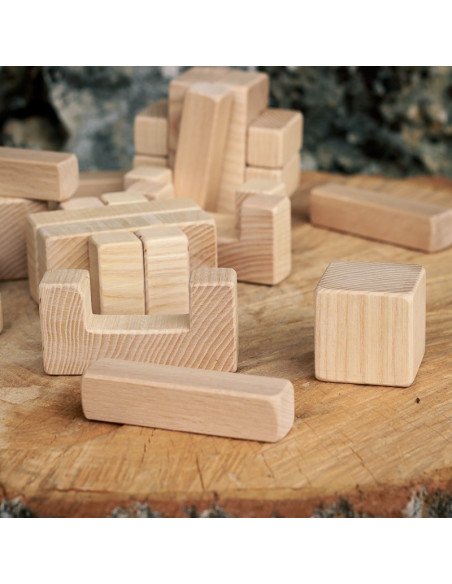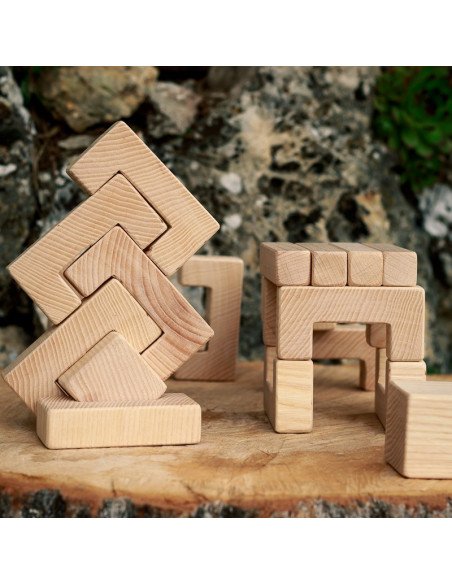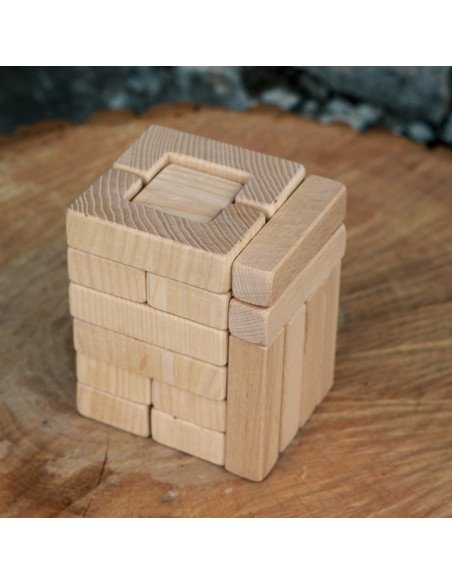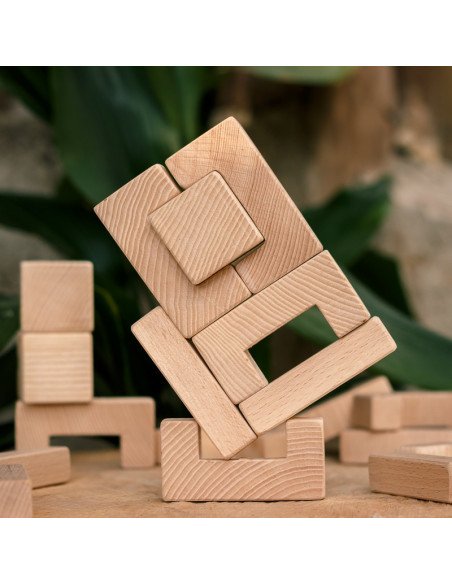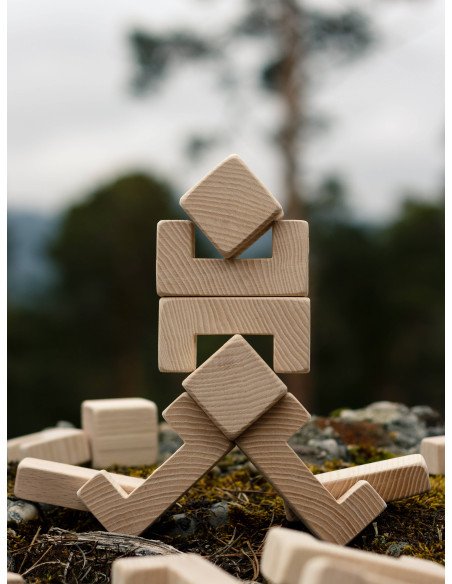 Coconect
In stock
Tax included
Delivery time between 2 and 3 working days.
A tower, a castle, a house, animals ... as much as you can imagine. The set consists of 21 pieces of three types, a cube, a ribbon and a "U". They all fit together which increases the possibilities of play.
These kinds of games allow the child to give free rein to their imagination and their actions, they also introduce them to the fields of geometry and mathematics, at the same time that they sensitize them to the vision of shapes and volumes.
It is an evolutionary and unlimited material that offers opportunities and challenges for all ages. The game evolves together with the child and allows to cross the limits of self-knowledge and the material.
It is made of natural solid wood, so the touch and warmth of the pieces is fascinating and evocative.

_ The set consists of 21 pieces: 12 "U"; 3 cubes, 6 slats
_ It is made of beech, ash or alder wood, acquired from sawmills in the area and from sustainable forests with FSC and PEFC certification.
_ Toxic and varnish free.
_ Each piece or block comes from different pieces of wood, so it will present differences in terms of the shape and tone of its grain.
_Material with CE marking, verified and safe according to the EN-71 toy safety standard
Recommended age

From 12 Months

Safety

Designed and manufactured according to the European directive for toy safety (EN71 Standard)
Tested: EN 71-1:2014 +A1:2018 ----- EN 71-2:2020 ----- EN 71-3:2019 +A1:2021 ------- ISO 8124-3:2020 ----- ASTM F963-17

Wood used

beech, ash or alder

Dimensions

Cube 4 x 4 cm
Ribbons 8x2x2 cm
U 8x4x2 cm

Total number of pieces

21

Box Dimensions

18 x 10 x 11cm