WELCOME TO COCOLETES
We provide you with educational games and materials that promote love, care and protection of nature and the environment.
We work in a respectful and traditional way with 100% natural and top quality wood, with its veins, knots and other characteristics of its own. Definitely...
With Cocoletes you will feel the essence of our forests. Toys you will want to keep forever.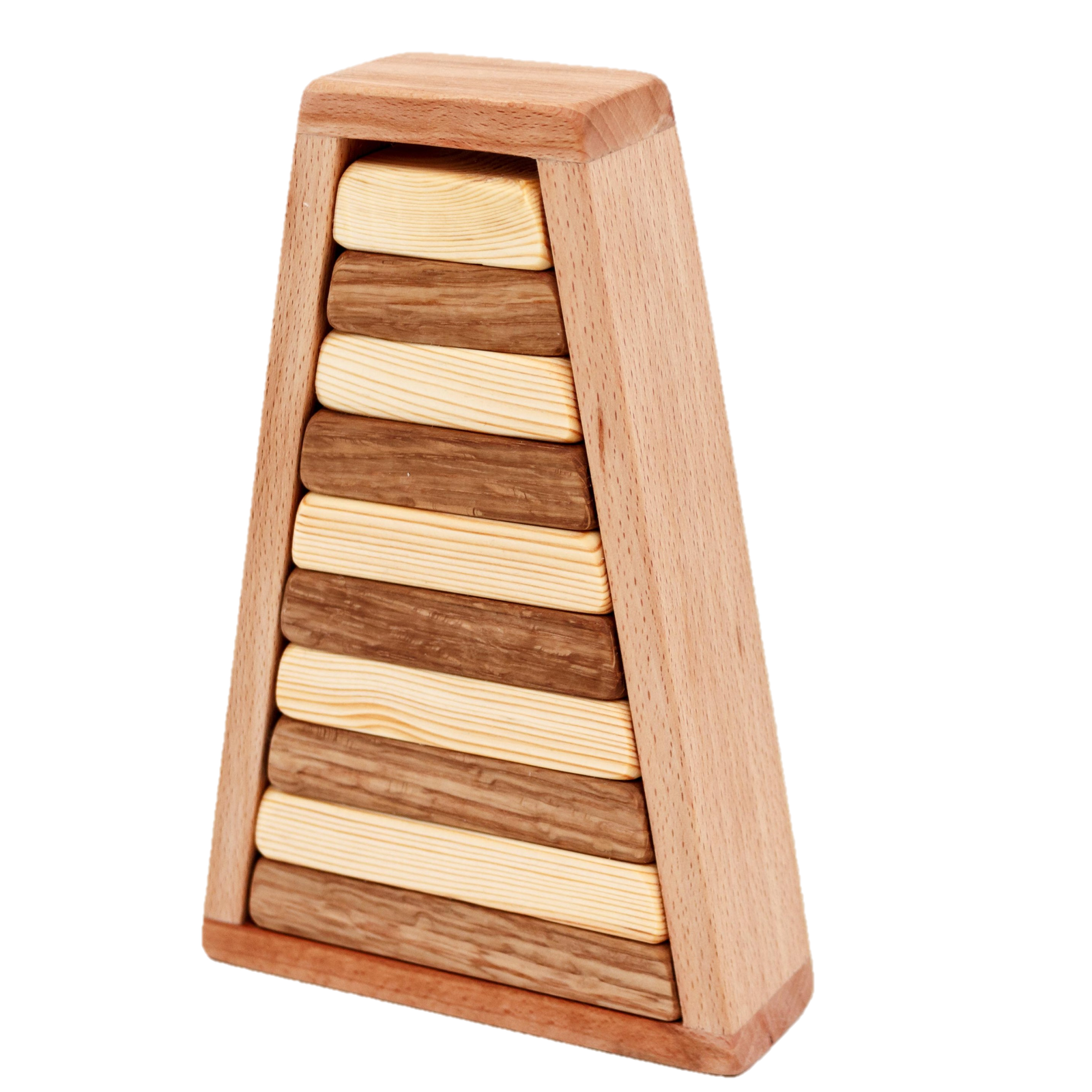 LOGIC AND MATHEMATICS
Play-based learning materials. Discrimination by colors, counting, classifications, spatial vision, shapes, sizes, motor skills ... are just some of the concepts or skills that we can work with these materials.
Explore
PIECES OF FOREST
Authentic pieces of forest, obtained with all due respect. Wood in its purest form, with all its aromas and nuances, with a pleasant and safe touch for the little ones.
Explore
WOOD ART
Series of puzzles inspired and conceived in our mountain and forests. Playing with the tones and veins of the wood, we give life to some animals and their habitats.
Explore
UNDERSTAND THE TIME
Materials to work in a playful, friendly and natural way on the days of the week, the lunar cycle and the changes that take place in each of the seasons.
Explore
We started our journey in 2018, but actually the idea came up a year earlier with the arrival of our first child.
We are Nuria and Jonás, and of course our children. They are the engine and the ones who brought about this great change of life and awareness.
From our workshop in Navaleno (Soria) we design and create what you see here. With care and in harmony with nature, with our hands as our main tool, we work the wood and mould each of the pieces.
We do not mass-produce or use sophisticated automatic tools. We believe that only in this way can we make the most of the raw material and, at the same time, respect its own natural beauty. That is our essence. Cocoletes would not be possible otherwise. The result is unique materials, each with its own charm, but each with a little piece of us in it.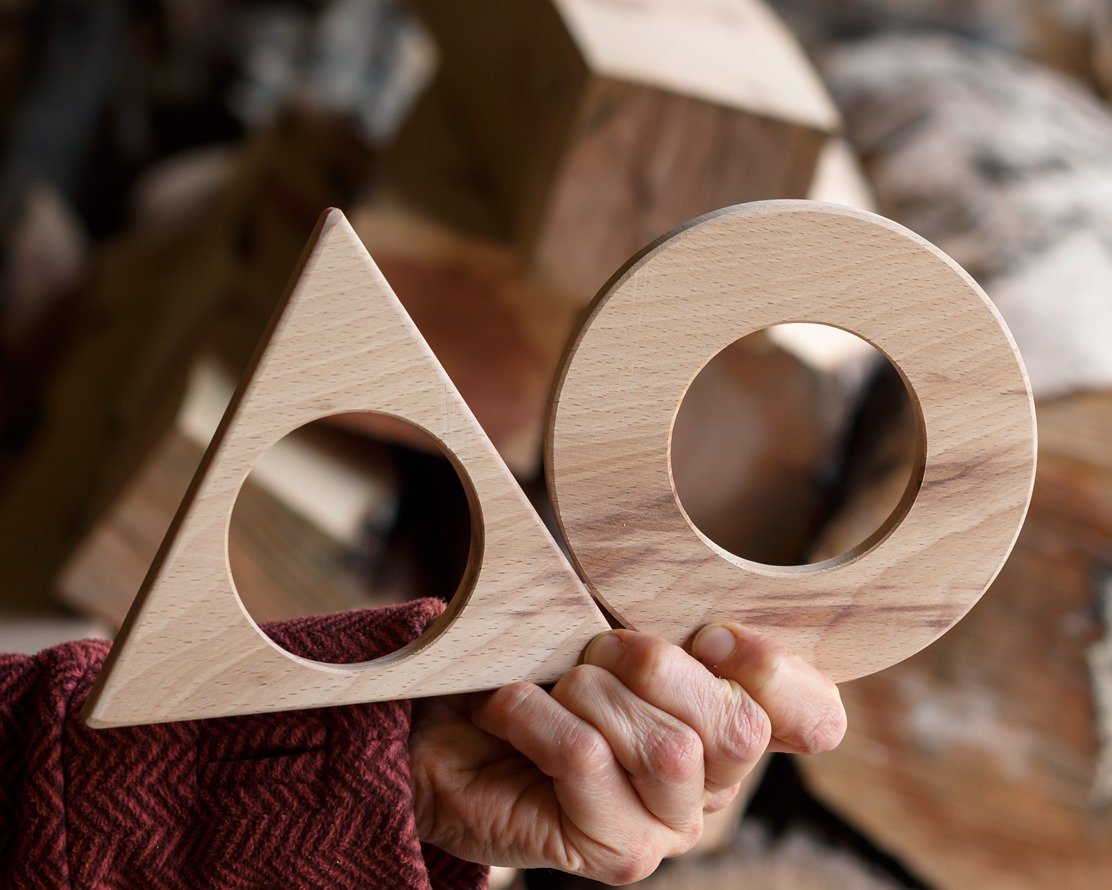 Natural wood
Inspired by nature, we play with the tones and veins of the recovered woods, local and sustainable sources (from nearby small family business with FSC and PEFC sustainability certificates).
We pamper the wood respecting its natural beauty and its own characteristics .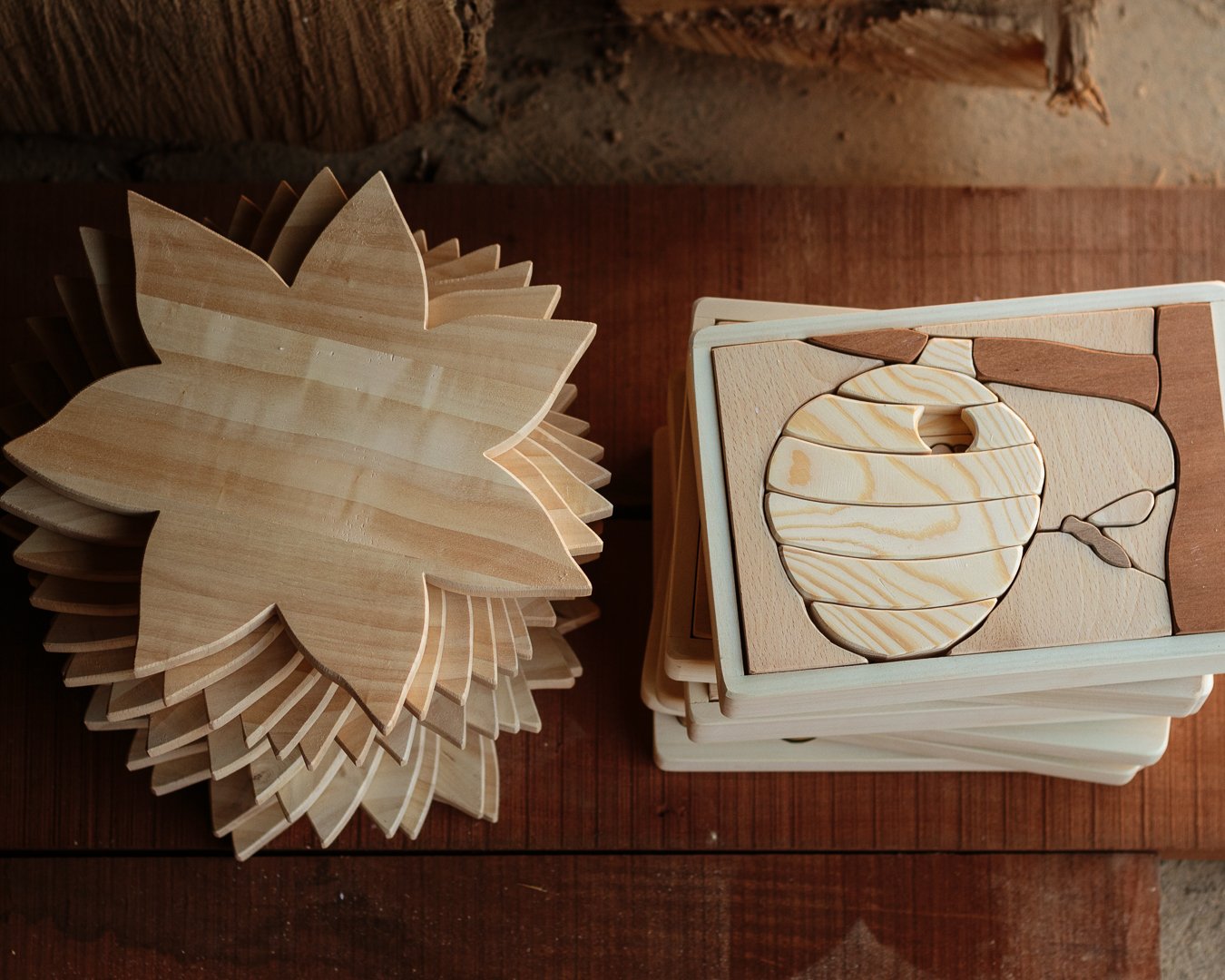 Artisan wooden toys
All our materials have been tested to EN71 parts 1,2 and 3 and ASTM F963-17 by a notified and authorised body, to guarantee the maximum quality and safety. The dyes and oils we use are environmentally friendly and non-toxic according to European Standard EN 71-3.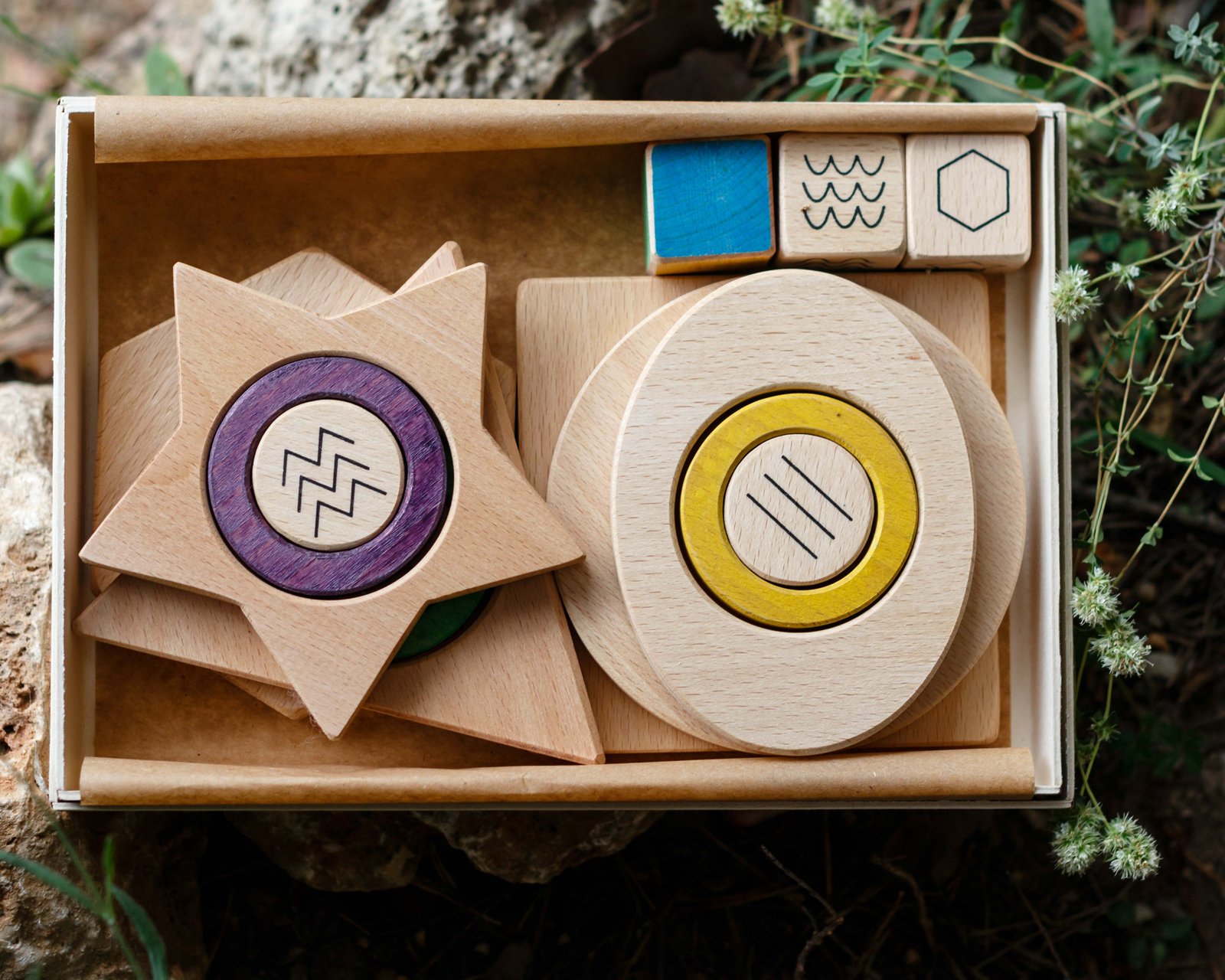 Our footprint
Our packaging is 100% sustainable, made from cardboard and recycled paper (from FSC-certified forests).
We cannot avoid our footprint, but we continue to make progress to reduce it and compensate for it, we are therefore involved in a reforestation project through Creadoras de Bosques.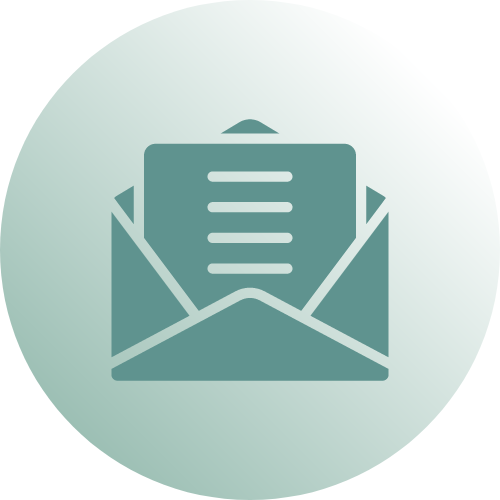 You will have access to our new products and some promotions. And enjoy a 5% discount on your first order.
*Not combinable with other discounts.