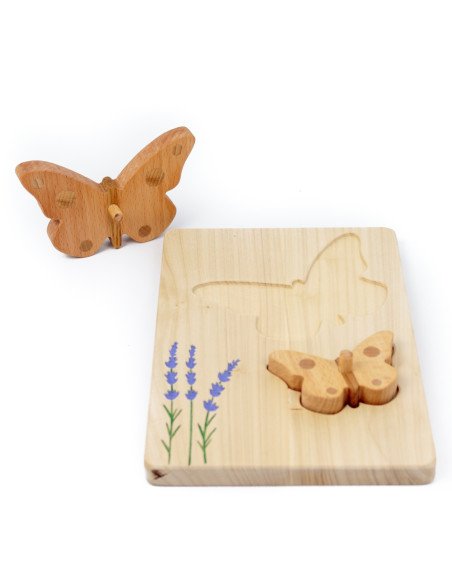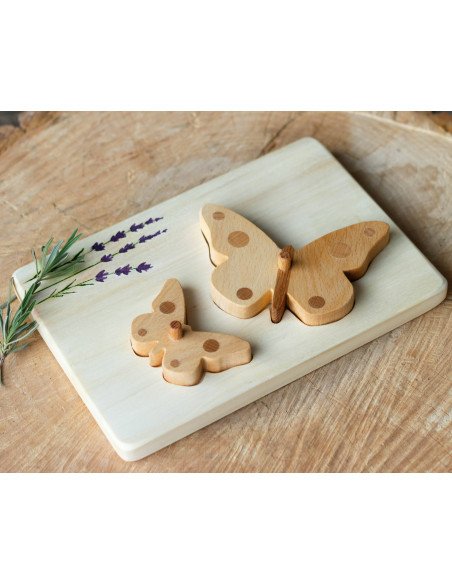 Beauty
Last items in stock
Tax included
Delivery time between 2 and 3 working days.
The butterfly, with its striking colors staining its wings and its graceful flight, warns us that good weather is approaching. Delicate creatures, a symbol of transformation, beauty and joy. Aspects that we wanted to reflect in this material. Beauty is a two-piece interlocking game, two beautiful butterflies of different sizes, made of natural wood, with small buttons to facilitate grip. They allow them to work on fine motor skills and matching, since they can grasp each piece with the button, helping to fit the piece better, as well as hand-eye coordination and experimenting with pieces of different sizes.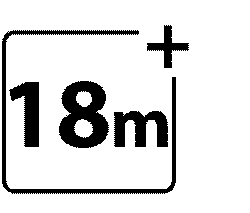 _ Made entirely by hand with wood from our environment or recovered.
_ It consists of 2 pieces plus the base.
_ Each piece comes from a cut of wood, so the product will present differences in the shape and tone of its veins with respect to the images shown.
_ Free of varnishes or dyes. It presents a finish to protect the wood based on 100% natural oils.
_ Not recommended for children under 18 months.
Recommended age

From 18 Months

Safety

Designed and manufactured according to the European directive for toy safety (EN71 Standard)
Tested: EN 71-1:2014 +A1:2018 ----- EN 71-2:2020 ----- EN 71-3:2019 +A1:2021 ------- ISO 8124-3:2020 ----- ASTM F963-17

Wood used

Chopo
Haya

Dimensions

23 x 16 cm

Total number of pieces

3

Box Dimensions

25 x 17,5 x 4 cm