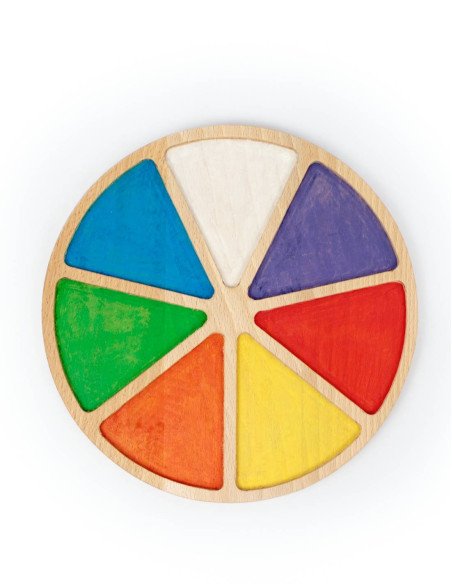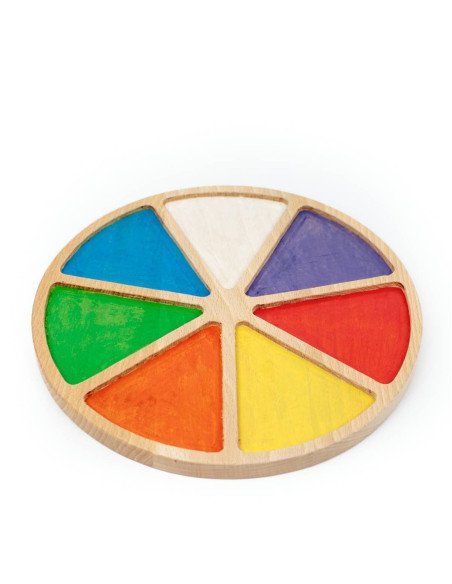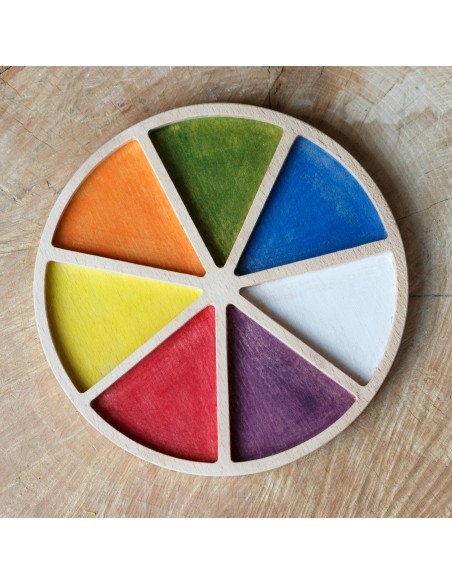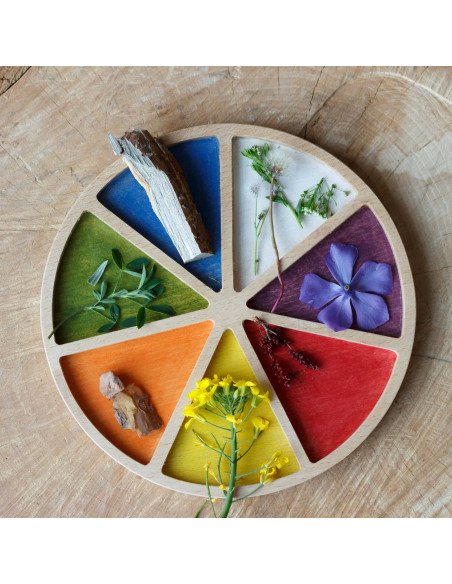 Rueda de Color
In stock
Tax included
Delivery time between 2 and 3 working days.
The Colour Wheel is a sensory tray made of natural beech wood. Each section is painted in a different colour, ideal for learning to classify objects or natural elements by colour. Available in two versions: Circle and Enneagon.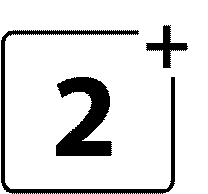 Then choose between two different versions:
Waldorf (Circle): Circular sensory tray with 7 compartments or holes with the typical Waldorf colours. It tries to simulate a basic chromatic circle. It has 7 compartments simulating the 7 days of the week. So it could also be used as the basis for a weekly calendar. Many ancient cultures believed that every day of the week had a corresponding planet, colour, and even grain and smell. This belief has been adapted by Waldorf schools all over the world. In the Waldorf version the colours corresponding to the days are:
                     Monday - Moon - Rice - purple / violet - Jasmine
                     Tuesday - Mars - Barley - Red - Clove 
                     Wednesday - Mercury - Millet - Yellow - Copal
                     Thursday - Jupiter - Rye - Orange - Cedarwood
                     Friday - Venus - Oats - Green - Pink
                     Saturday - Saturn - Corn - Indigo - Myrrh - Myrrh 
                     Sunday - Sun - Wheat - White - Frankincense
Montessori (Enneagon): Sensory tray with 9 compartments or holes with the colours present in the colour box nº3 designed by Maria Montessori, black, brown, violet, pink, red, orange, yellow, green and blue. It is an ideal complement to the small boards in the box, as the sides of the enneagon are the same length (8 cm).
As all Cocoletes materials, it is made entirely by hand, in beech wood, taking care and pampering every detail. Smooth finish and perfectly sanded edges
 Each piece comes from a wood cut, so the product will present differences in the shape and tone of its veins compared to the images shown.
 Free of varnishes or toxic. Completely safe and respectful painting in accordance with EN 71-3 regulations for the safety of toys.
Recommended age

From 3 years

Safety

Designed and manufactured according to the European directive for toy safety (EN71 Standard)
Tested: EN 71-1:2014 +A1:2018 ----- EN 71-2:2020 ----- EN 71-3:2019 +A1:2021 ------- ISO 8124-3:2020 ----- ASTM F963-17

Wood used

Haya

Dimensions

Total number of pieces

1

Box Dimensions

28,5 x 28,,5 x 5,5 cm