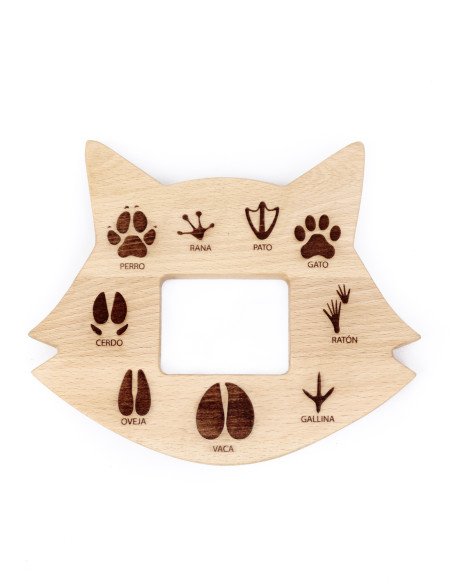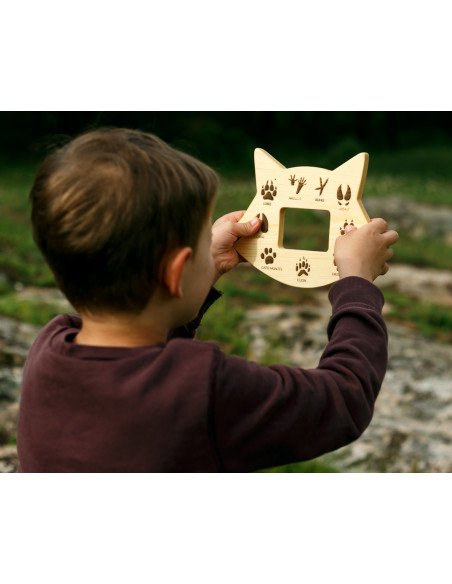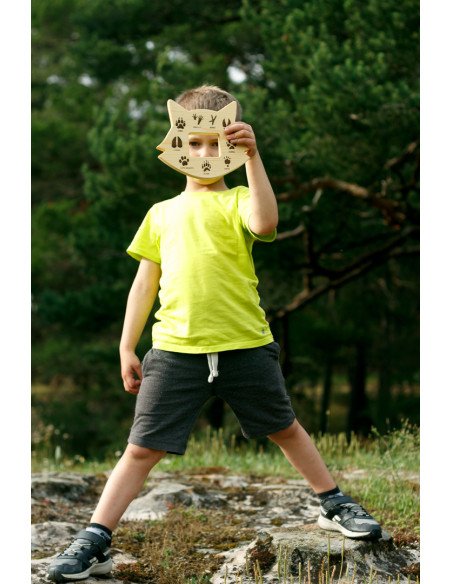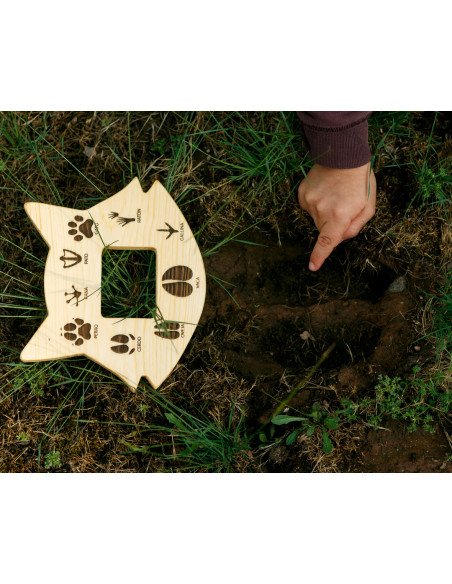 Footprint nature Finder
Sold out. You can reserve it now and we will manufacture it for you.
Tax included
Manufacturing and delivery time between 5 and 7 working days.
Open learning resource perfect for nature walks.
Shall we go out and explore nature and enjoy the great outdoors?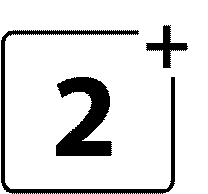 The Tracks Finder is an excellent self-learning tool that will allow you to easily identify animal tracks using the illustrations engraved on the wood and to compare them with the original from the inner rectangle. It belongs to the Nature Seekers series, a set of resources for going out into nature, observing it, analysing it and learning from it.
On one side you can find the most characteristic animal tracks of the forest, and on the other side, those of the closest and most recognisable animals.
Free of varnish or toxic substances. Completely safe and respectful painting in accordance with the EN 71-3 toy safety standard.
Each piece comes from a cut of wood, so the product will differ in the shape and tone of its grain compared to the images shown.
Recommended age

From 2 years

Safety

Designed and manufactured according to the European directive for toy safety (EN71 Standard)

Wood used

Haya

Dimensions

17 x 20 cm aprox.

Total number of pieces

1