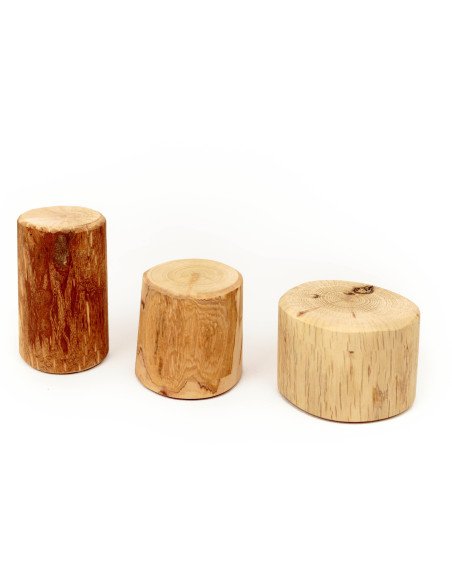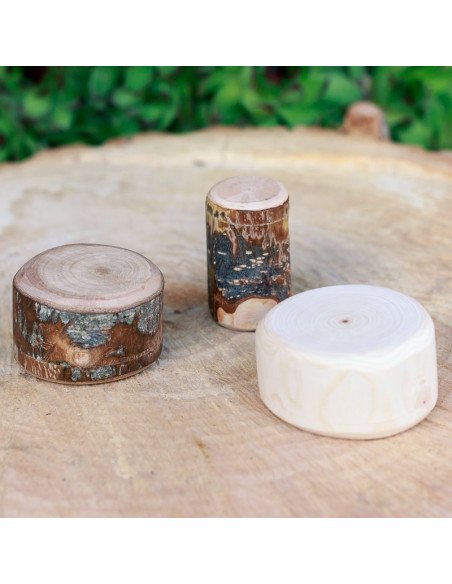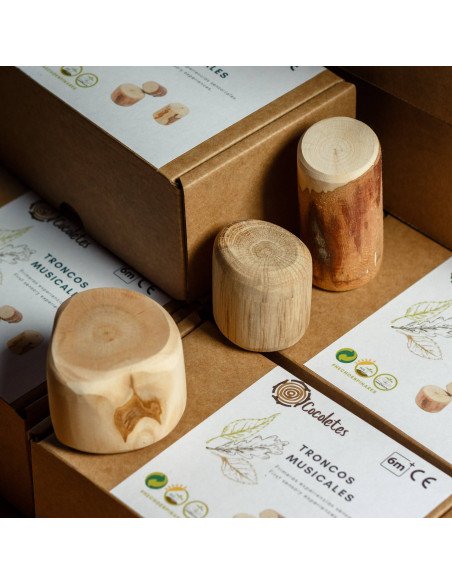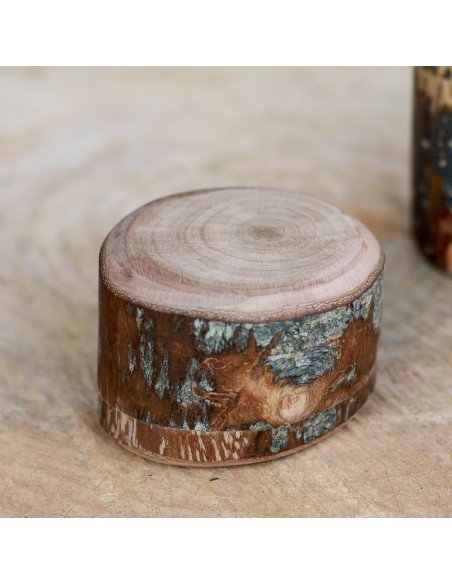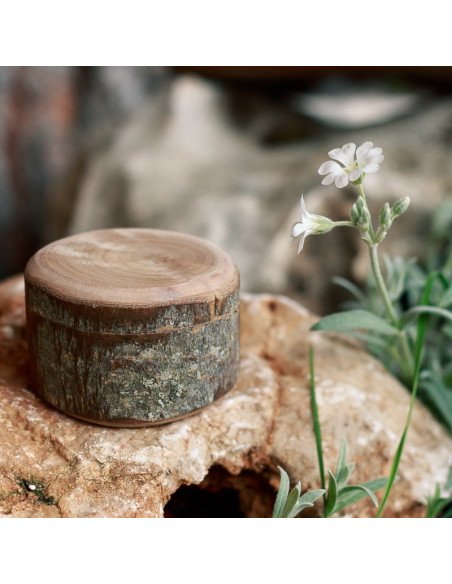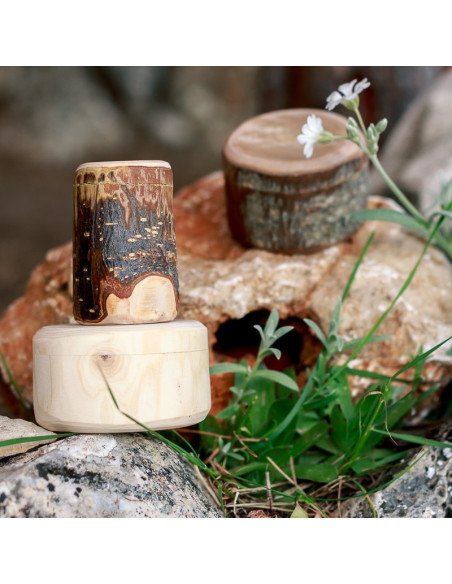 Musical trunks
Last items in stock
Tax included
Delivery time between 2 and 3 working days.
At first glance they may seem like some little tree branches as stackable ones, but our trunks hide a surprise, when they are shaken they make noise. Inside they contain different elements such as marbles, seeds or pebbles, so each one makes different sounds.
Its characteristic touch, the unmistakable smell, its taste and these simple shapes... everything is special for babies and more if it comes from such a primary element as wood.
It is a versatile material. The little ones will use them as a rattle. A rattle is used to make the baby realize that by himself, with his movements he can make things happen around him. Later they used it as construction elements, incorporating them without a doubt into their mini-worlds.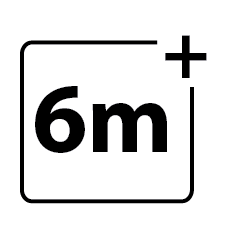 _Each trunk or piece comes from different wood cuts, so it will present differences in terms of the shape and tone of its grain.
_Free of varnishes or toxic. All the pieces are natural.
_Mainly they are made of oak, juniper, pear and alder wood, although we could use others depending on the variety of wood that we have at all times.
_Can be cleaned with a cloth dampened with soap and water. Once dry we will apply a little vegetable oil and the wood will regain its characteristic color and shine.
Recommended age

From 6 months

Safety

Designed and manufactured according to the European directive for toy safety (EN71 Standard)
Tested: EN 71-1:2014 +A1:2018 ----- EN 71-2:2020 ----- EN 71-3:2019 +A1:2021 ------- ISO 8124-3:2020 ----- ASTM F963-17

Wood used

juniper, oak, alder, pear, ash

Dimensions

Min 12 x 6 cm | Max: 16 x 9 cm

Total number of pieces

1

Box Dimensions

18 x 10 x 11cm