The Fuentona
On this occasion we pay tribute to La Fuentona (by Muriel), a unique place of beauty, declared a Natural Monument in 1998, the birthplace of the Abión River and also known as Ojo de Mar, for its possible, although unknown, connection to the sea by underground.
With this recreation they will develop the symbolic game and will give free rein to their imagination, also the size of the pieces is ideal for them to be incorporated into station or nature tables. They are also a great resource to study the forest ecosystem and invite you to reflect on environmentalism and love of nature.
We have combined the beauty of fine woods with pieces of barked twigs and other hand-painted pieces with lots of realism and detail..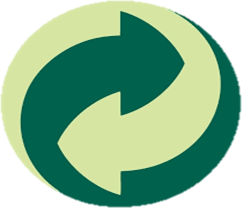 _ The set consists of 12 pieces plus 4 of the base: 2 rocks, water lily, frog, sandpiper bird, Common pondskater, butterfly, newt, heron, dragonfly, rushes, herbs.
_ Hand painted with non-toxic and environmentally friendly paint according to EN-71.
_ Each piece comes from different cuts of wood, so it will present differences in terms of the shape and tone of its grain.
Data sheet
Recommended age

From 18 Months

Wood used

beech, poplar, oak

Dimensions

Base 28x38 cm

Total number of pieces

16

Box Dimensions

34 x 16 x 7 cm
Reviews
No customer reviews for the moment.
10 other products in the same category: