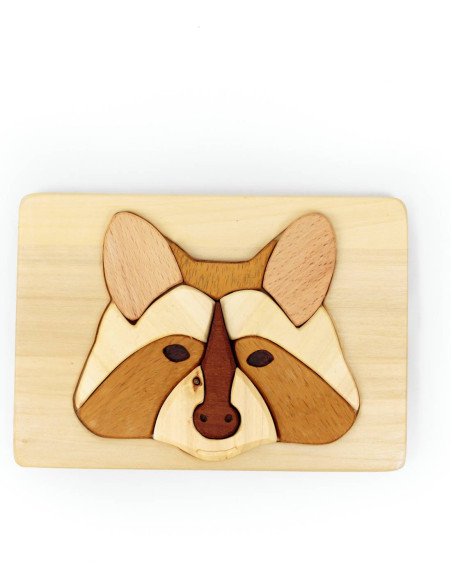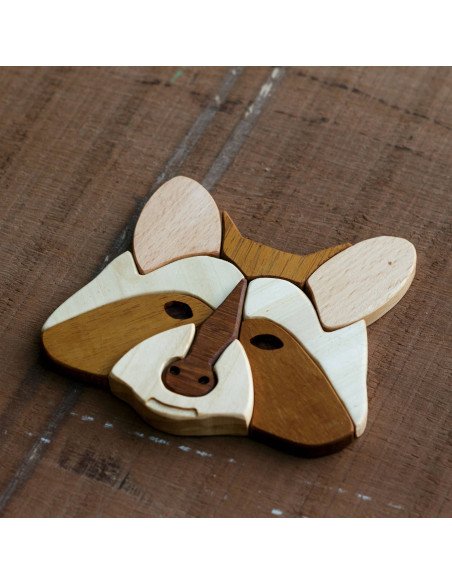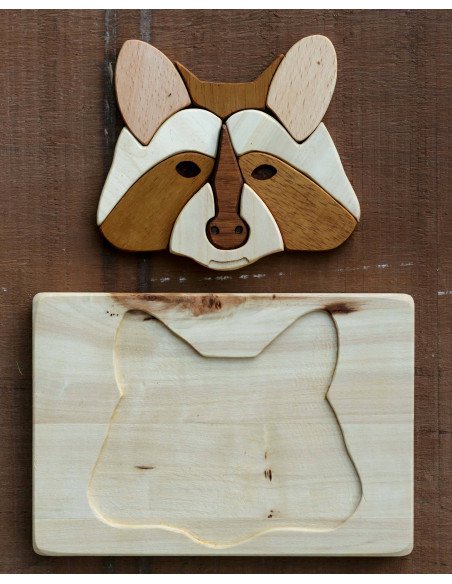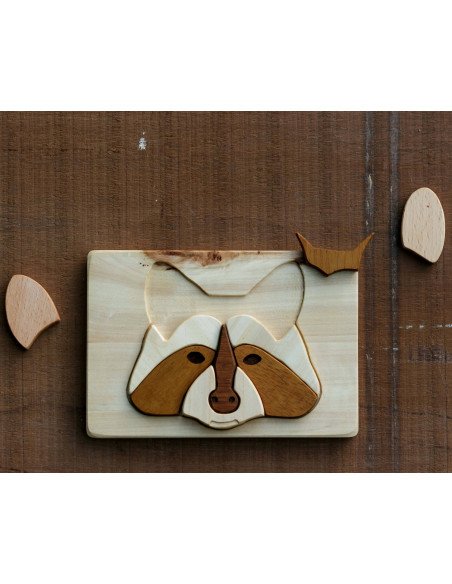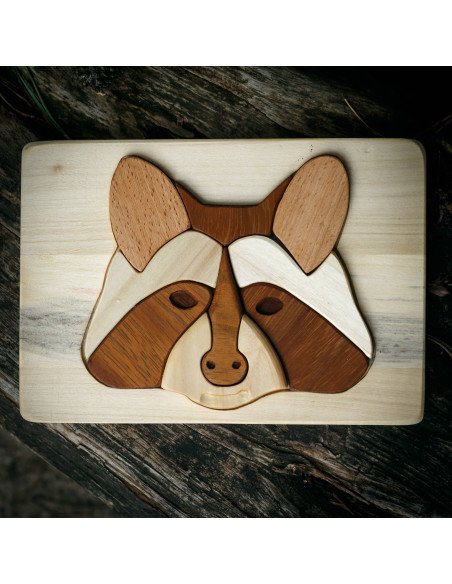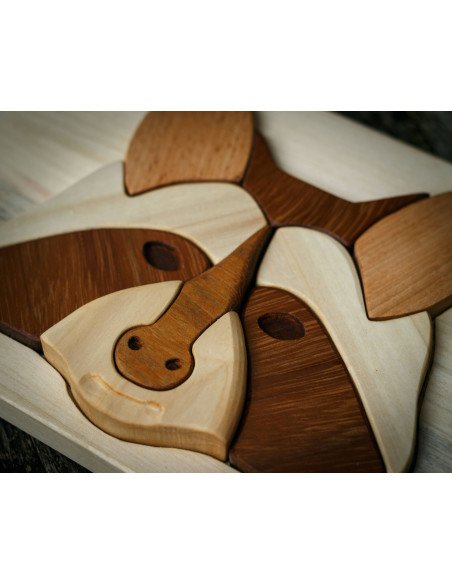 Mapache
Sold out. You can reserve it now and we will manufacture it for you.
Tax included
Manufacturing and delivery time between 5 and 7 working days.
The raccoon is a mischievous and resourceful animal, with its distinctive appearance, it is a symbol of intelligence, adaptability and curiosity but also of deceit and cunning. It is tremendously recognizable and loved by children, which is why it also joins the new series of Miradas Salvajes puzzles.
With all the essence of Cocoletes, handcrafted with different woods (beech, oak, poplar, etc.) it recreates the face or look of a horse with certain realism and careful details, with the novelty that it includes pieces of different thicknesses, which gives it relief and turns it into a 3D puzzle.
No matter the age, it can be a challenge for young and old, as well as a gift for the senses, with a warmth, texture and fragrance that only natural wood can provide.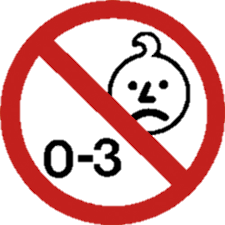 _The game consists of 9 pieces and 1 base.
_Supplied in a cardboard box with identification labels and basic safety instructions.
_ Each piece comes from a cut of wood, so the product will present differences in terms of the shape and tone of its veins with respect to that of the images shown.
_ Free of varnishes or dyes. Presents a finish to protect the wood based on natural oils.
Recommended age

From 3 years

Safety

Designed and manufactured according to the European directive for toy safety (EN71 Standard)

Wood used

Multiwood

Dimensions

Tamaño de la base 16 x 23 cm

Total number of pieces

9

Box Dimensions

25 x 17,5 x 4 cm