The Soul of the Forest in your toys
We have long taken this phrase as a slogan and a hallmark of identity. At Cocoletes we create materials that are respectful of the Planet and all its inhabitants, especially children. In a traditional way, with our hands as the main tool, we are shaping this project.
Play, design and sustainability go hand in hand.
Wood
Without a doubt the great protagonist; we owe everything to her. In love with wood in its natural state, we love to play with its knots and grain, enhancing its beauty and its own characteristics. We are aware of the material we work with and the life it once housed, that is why it is also our commitment to ensure its origin:
Pruning branches for training and cleaning, which we collect ourselves or people from our closest environment.
Rough plates of native wood that we acquire in sawmills in the area and of course with FSC or PEFC certification, in fact, the mountain (our mountain) of the Pinares region has PEFC certification, which certifies the sustainability of the logging operation. That reassures us and, incidentally, makes us proud. We do not work boards or any other derivative of industrially processed wood.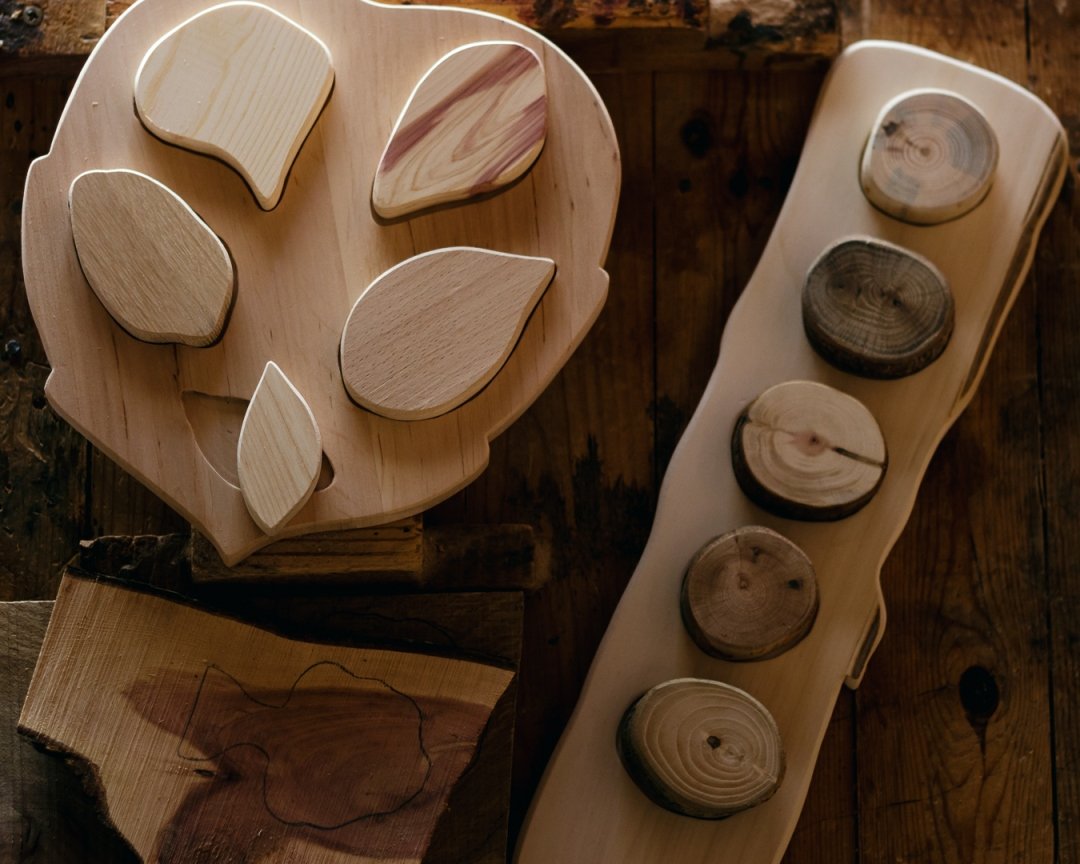 Warmth, softness, peace ... A sensory cocktail.
The workshop
It is surrounded by pine trees, on the outskirts of Navaleno (Soria). A not very large space, quite full of everything and old looking, with cobwebs on the tops included. Perhaps it lacks some charm and some machinery is as old as we are (let's say more than 30), but it allows us to work the wood as we please from start to finish, going from rough and robust slat to smooth and soft. rectified.
We do not mass produce or use sophisticated automatic tools. In our case, we believe that the term production is more accurate than manufacturing. We cook over low heat, with the sole objective of making the most of the wood and achieving smooth and careful finishes. We measure, number, cut, join, brush, cut ... in short, we carry out the entire design and transformation process.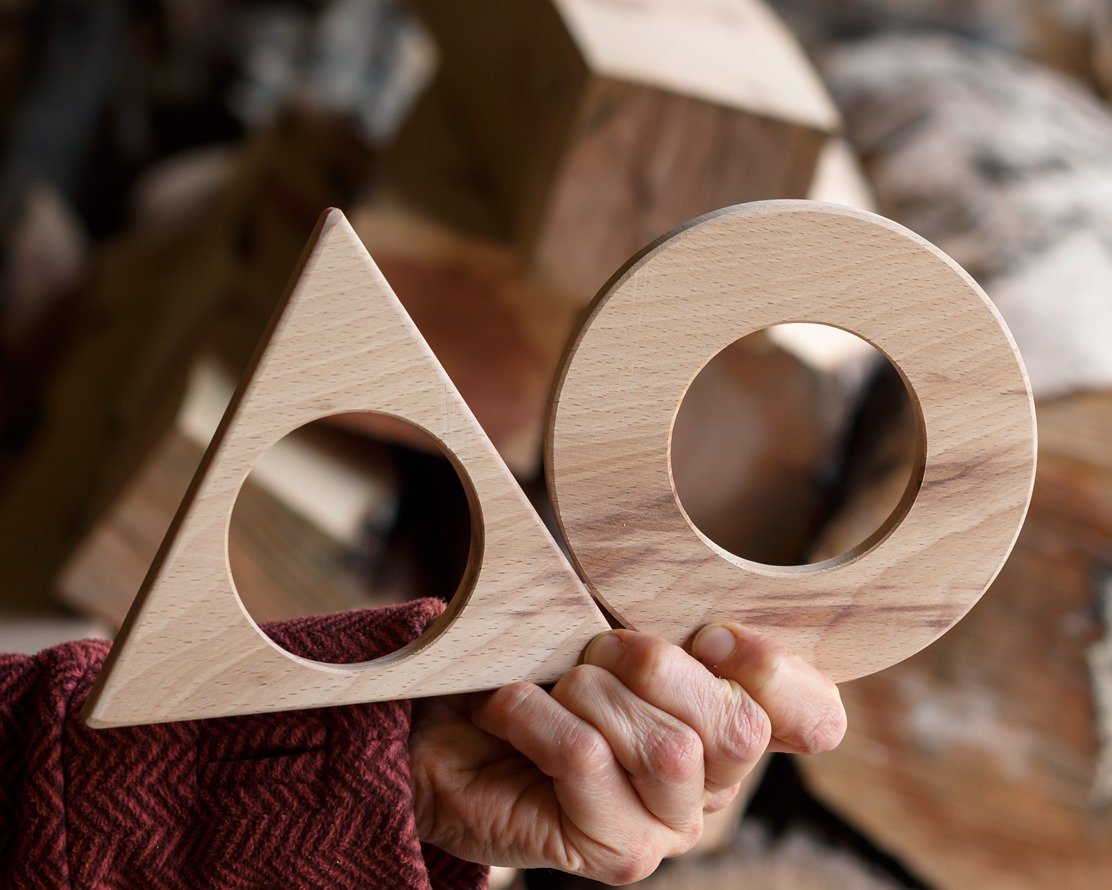 Our hands, the essential tool.
Tranquility
As parents and directors of Cocoletes we will write the following lines with confidence. With the tranquility that natural finishes or finishes with a combination of ecological oils of natural origin give off, totally harmless for children and the environment. Our stains and paints are also environmentally friendly and toxic-free, according to the European standard EN 71-3.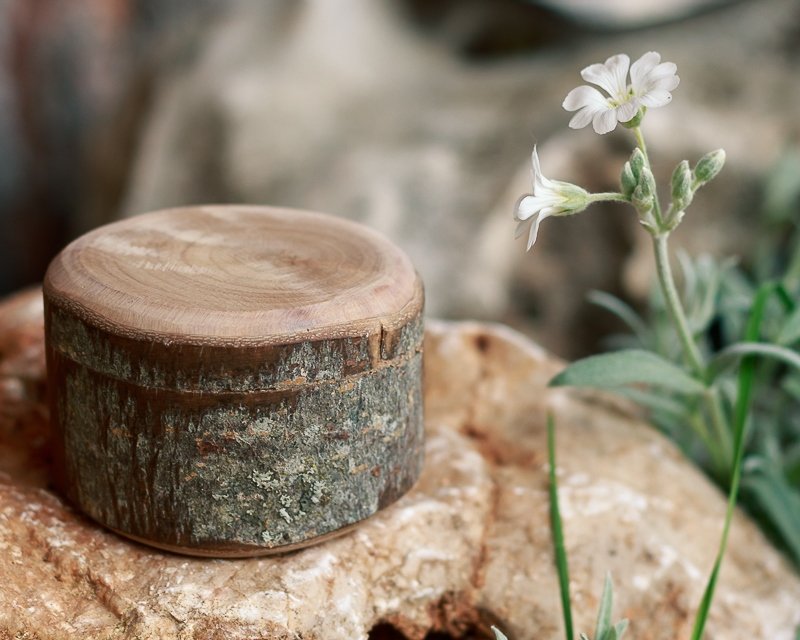 Touch, look, smell, taste ...
Packaging
Our packaging is 100% sustainable. All of our labels and the boxes that we use to deliver your orders are made from cardboard, cork and recycled paper. They have the FSC certificate, which guarantees that they come from sustainable forests and are biodegradable.

Every detail counts.
Our Footprint
Like any activity, we emit CO2 into the environment. We cannot avoid our footprint, but if we continue to make progress to reduce it and of course compensate for it, how do we compensate for it? Making a voluntary contribution of an economic amount, proportional to the tons of CO2 generated, to a project that specifically seeks to capture an amount of tons of CO2 equivalent to that generated in our activity, through the implementation of a carbon sink project of reforestation through Creadoras de Bosques.
And how do we reduce it? Well, for example, using only clean energy of 100% renewable origin supplied by Megara Energia.
"A lot of little people in little places, doing little things, they can change the world"